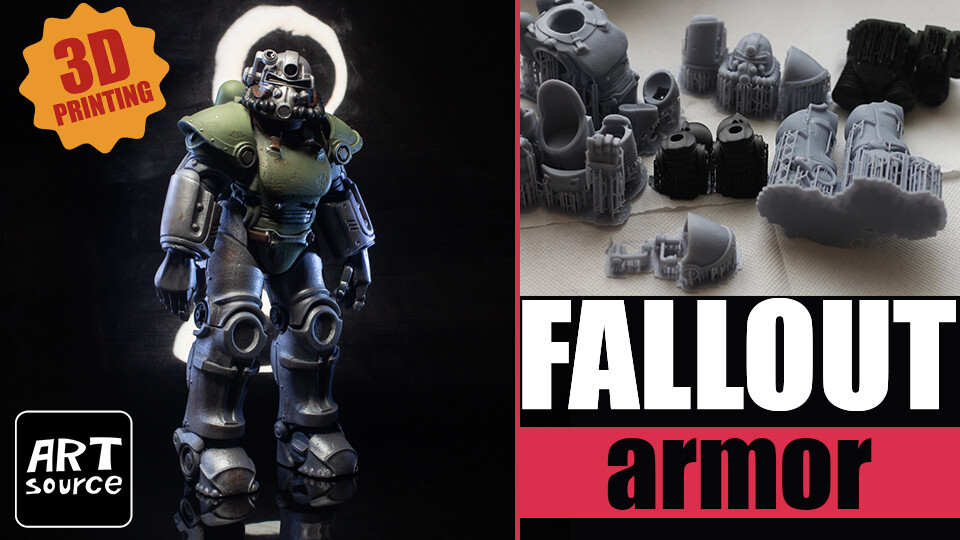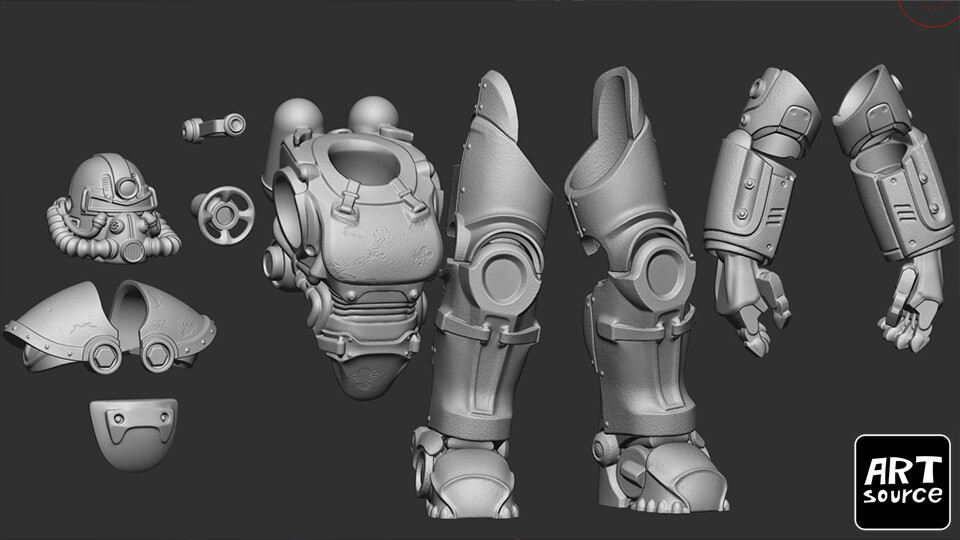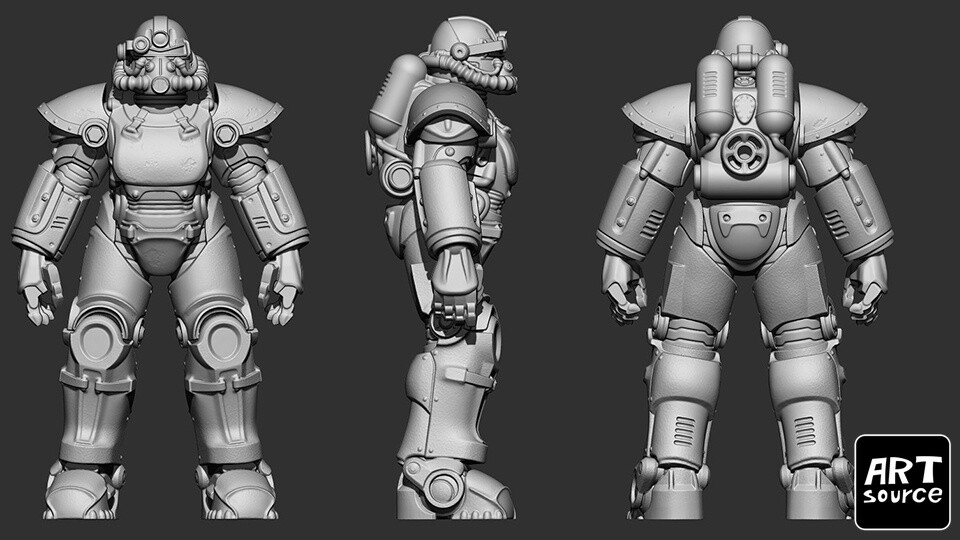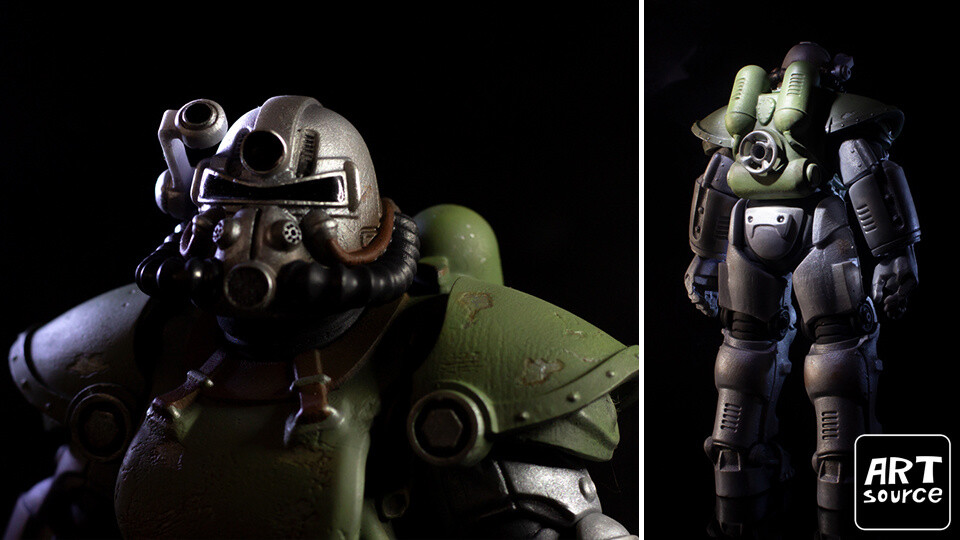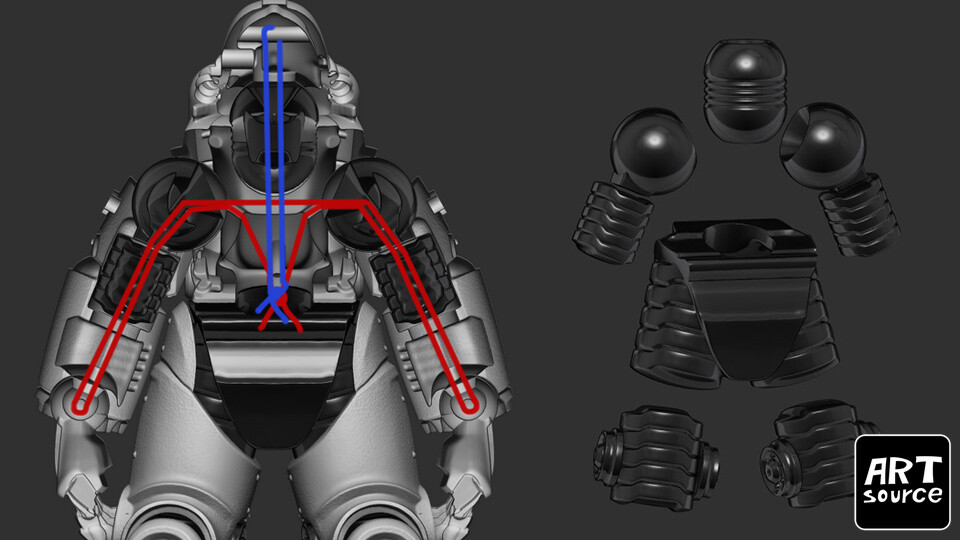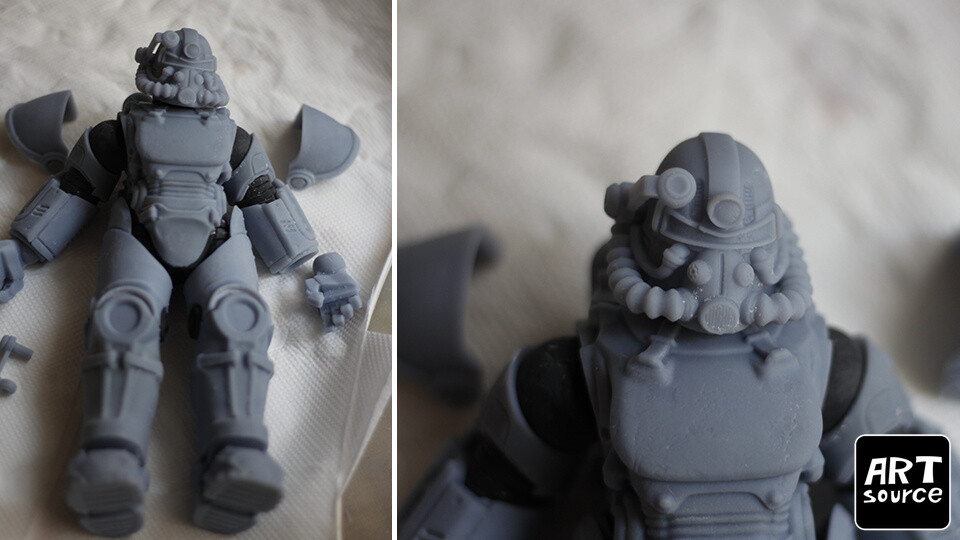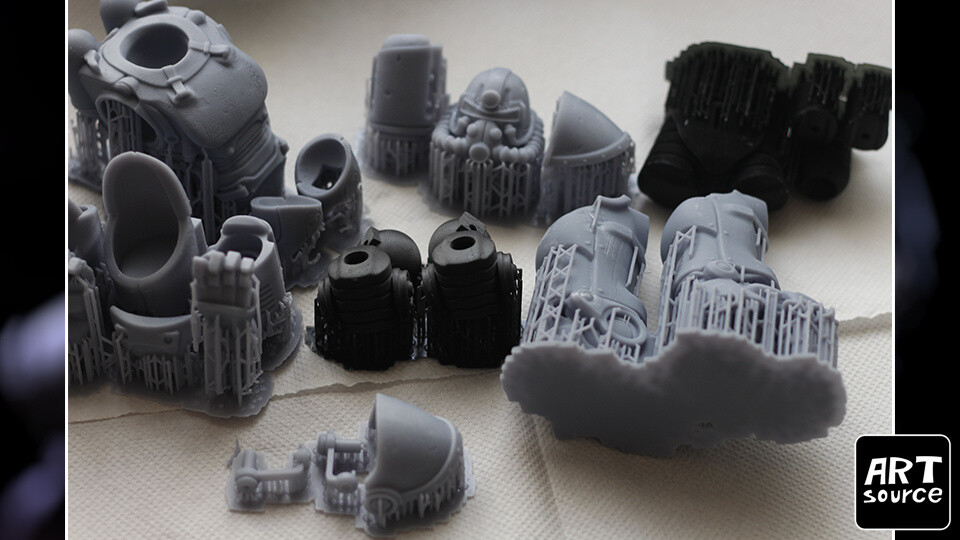 This is a unique offer: Fallout Armor fully ready for 3D printing (preferably SLA printer)! And and it is not just a static figure. If you print it out and assemble it correctly it will have certain mobility.  And the elements are prepared in such a way as to make the painting and assembling the figure easier. On the photos you can see figure printed from this very files and painted with airbrush and acrylics. 
The resulting figure is 22 cm (8.6 inch) in height. The following body parts can be moved or rotated: -Head optics  -Valve on the back -Head rotates slightly at the neck -Arms move at the shoulder -Wrists rotate  -Shoulder plates are magnetic and can be detached! 
Package includes -STL files for 3D printing (7 files) -FBX files (7 files) -OBJ files (7 files)
Assembly instructions and materials:
You will need the following: -1.5 mm elastic (to string the joints) -4 neodymium magnets (4 mm in diameter and 3 mm in height)
Static parts should be glued together with super glue.  Parts marked as 'black' should ideally be printed in black material and varnished. Other parts can be printed in gray or white. Coloring can be done with an airbrush using silver, metallic paint and green paint. Rust should be added with a brush.